CHIMIREC Morocco - A mission under high scrutiny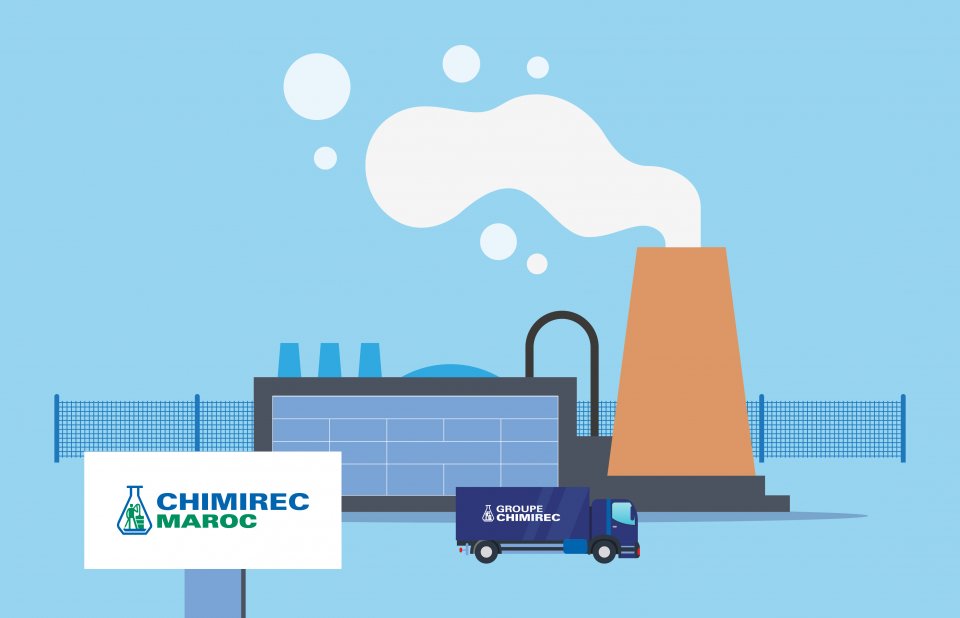 Established in January 2020 in Kenitra, CHIMIREC Morocco has developed its waste management activities in record time. To meet the rapidly growing local needs, our subsidiary quickly moved to a larger operating site than the original one. This has enabled to significantly increase the capacity for the collection, consolidation, and pre-treatment of hazardous waste.
When it was set up in Morocco, our subsidiary started with a modest unit for the preparation of Energy Substitution Fuel (ESF). Its expertise in this type of process, designed with respect for the environment, has enabled CHIMIREC Morocco to position itself as a privileged partner in waste management on Moroccan territory. This became even more relevant after the government introduced new more demanding environmental regulations.
Waste under high 
Among the clients who trust us, such as Techno Gaz, PSA, Valeo, and the port of Casablanca, which are the two largest faculties in Morocco. At the end of last year, our Kénitra subsidiary was tasked with collecting a stock of hazardous waste from the university's laboratories. About ten pallet boxes containing mixed chemical waste: a very delicate mission that required the highest expertise from our chemist in Morocco.
The first thing to do was to make the handling and transport of this waste safe by repackaging it to avoid any risk of accident. Increasingly vigilant, our Group delegated one of the chemists from the CHIMIREC Javené (35) laboratory, a long-standing ESF specialist within the Group, to assist our Moroccan team. Once on the Kenitra site, all this chemical waste had to be analysed, then sorted again, to extract the type of waste that could be used in the manufacture of energy substitution fuel. The local management also benefited from the assistance of our CHIMIREC Beaucaire site for the management of this particularly complex service.
This successful operation provides our Moroccan customers with further proof of the professionalism of our Group and the responsible commitment of our teams in the field of hazardous waste management.
Published : 2022-03-21