CHIMIREC POLSKA : A new growth dynamic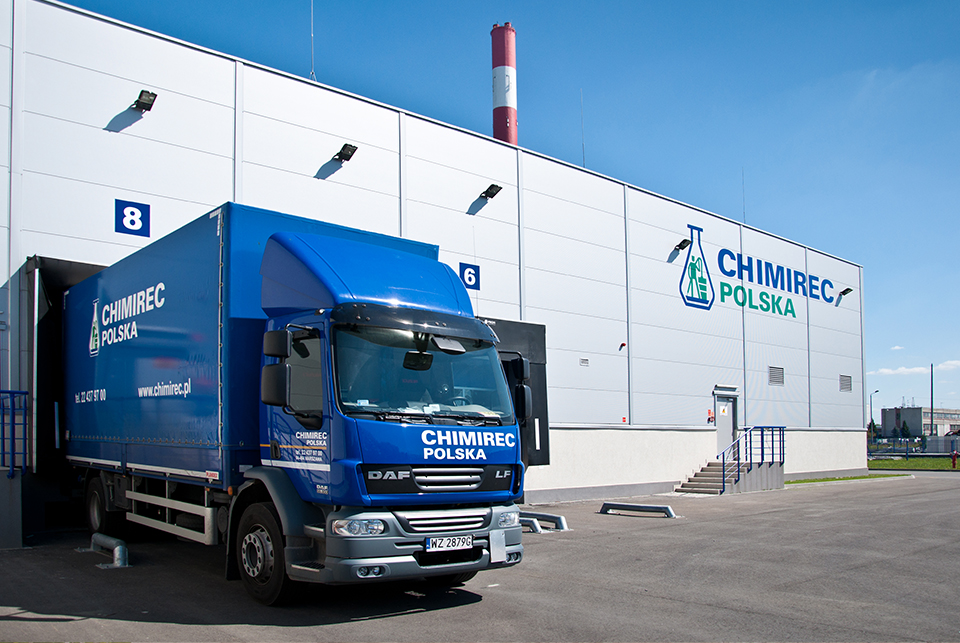 At the end of 2021, which we all hope will take us away from the risks linked to the health crisis, the CHIMIREC Group is re-launching its activities in Poland. As the first subsidiary to be established internationally, CHIMIREC Polska occupies an emblematic place within the Group. Today, to meet the growing needs of the Polish market, CHIMIREC is strengthening its presence.
It was in 2004 that the CHIMIREC Group began its development abroad with an establishment in Warsaw. A few years later, a platform was opened near the Polish capital and the creation of the site in Lódz, Poland's third largest city. As in France, CHIMIREC's aim is to offer its customers a geographically close service, thereby reducing the carbon impact of waste transport.
New staff to reinforce the current team
Last June, CHIMIREC Polska recruited a sales manager in charge of developing a commercial strategy in line with the current Polish challenges in waste management. Our subsidiary has also expanded its team by recruiting three new sales representatives. In addition, in the rapidly changing local legislative context, CHIMIREC Polska has decided to recruit an ICPE (Installation Classified for the Protection of the Environment) manager. This choice allows to keep a constant watch on possible regulatory changes and to be able to support and advise our Polish customers in the management of their waste.
A pre-treatment subsidiary on the horizon
Until recently, CHIMIREC Polska was responsible for the collection, sorting and consolidation of waste. Lately, our subsidiary has witnessed a strong emergence of waste treatment needs, especially from cement manufacturers looking for Energy Substitution Fuel (ESF). This context has reinforced the CHIMIREC Group's intention to export its expertise in the manufacture of ESF in Poland. To this end, it has invested in the acquisition of land in Silesia to set up a new subsidiary dedicated to the treatment and recovery of collected waste. The administrative procedures for authorisation to operate are already underway!
Published : 2021-11-23