CHIMIREC Turkey: a new course in development
Our team is expanding!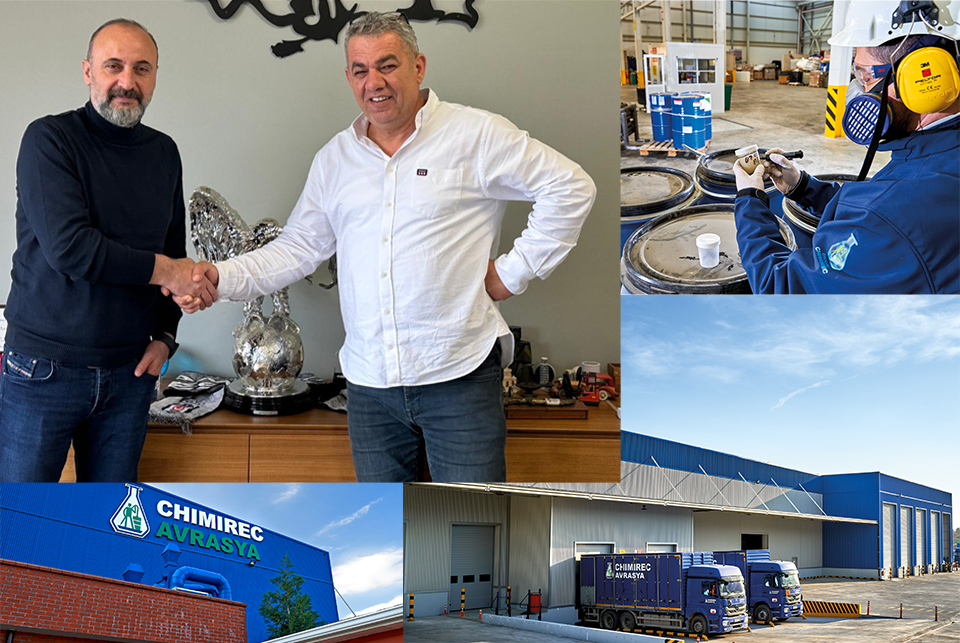 Established in Turkey in 2007, CHIMIREC Avrasya has expanded rapidly over the past five years to become the Turkish market leader in the production of Energy Substitution Fuel (ESF). CHIMIREC Avrasya's managing director has just expanded his team with the plan to open a second site.
Erkhan Kizilci, Director of Turkey since the opening of the first site in Izmit, has successfully led the expansion of the CHIMIREC subsidiary. CHIMIREC Avrasya moved from Izmit to Gebze in 2017, when it started out as a waste transit site employing 17 people.This move marks a radical change in every respect : 
a change in size to a two-hectare site;
the start-up of an Energy Substitution Fuel (ESF) production unit;
a strategic geographical location 25 km from Istanbul.


A second site to open soon 
Between 2020 and 2021, the manufacture of ESF has risen dramatically, from 25,000 tonnes/year to 45,000 tonnes/year. And 85% of the waste collected was transformed into ESF. Growth is continuing to meet the colossal needs of the cement industries, which supply the construction sector, which is in high demand. In 2022, the Gebze site produced 50,600 tonnes of ESF.
Against this backdrop, the CHIMIREC Group has decided to invest in a second site in the Istanbul Europe zone, in the Corlu region. On site, Erkhan Kizilci is managing all the administrative procedures and the implementation of this new site, which will also be dedicated to the production of ESF.
Welcome to our new employees !
To take this new development step in the best possible conditions, Erkhan Kizilci recruited a site manager for the Gebze subsidiary, Mahmut Turker, who is very familiar with Energy Substitution Fuel, having worked in the CIMSA cement plants as alternative fuels manager. He also hired a full-time maintenance manager to ensure flawless maintenance of ESF's production facilities.
Erkhan Kizilci, Director of CHIMIREC Avrasya.
"In Turkey, environmental awareness is a recent phenomenon, but in recent years I'm pleased to see that the Ministry of the Environment and Urban Planning, Non-governmental organizations, associations and the general public have all taken environmental issues on board, and that real efforts have been made to improve waste management and recycling. CHIMIREC Avrasya has a real expertise in the production of ESF, whose quality is recognised by our cement customers. This quality has made our reputation and puts us in a leading position in the market. In 2021, we supplied ESF, custom-made according to customer specifications, to nine different cement plants, located in the Marmara, Central and Eastern Anatolia, Aegean, and Black Sea regions. All were fully satisfied" explains Erkhan Kizilci.
CHIMIREC AVRASYA
 Location: Gebze (KOACELI)
 Acquisition date: 2007
 Number of employees : 55
Type of business: collection of hazardous and non-hazardous waste - Production of Energy Substitution Fuel (ESF) - Transit and temporary storage - Plastic and aerosol recycling - Oil filter recycling
Production of ESF: 50,000 to 60,000 tonnes/year at the Gebze site.
Contact: www.chimirec.com.tr / info@chimirec.com.tr
Published : 2023-06-20