Solidarity with Turkey: the Chimirec group is committed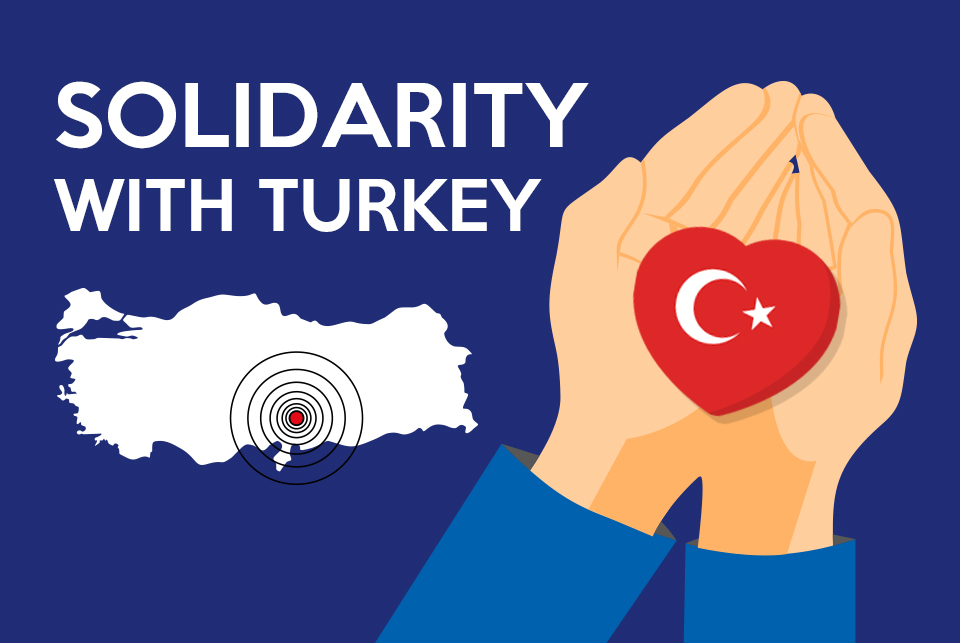 On February 6, a massive earthquake devastated south-eastern Turkey and neighbouring Syria. The current death toll is more than 50,000, including 6,000 in Syria, and thousands more injured. One month after the disaster, more than a million people are living in tents or containers. More than three million people have fled the region to other cities in the country, including Istanbul.
It was at 4.17 a.m. local time when the first earthquake, of magnitude 7.8, struck the Gaziantep area. Then, at 1.24pm, a second earthquake of magnitude 7.5 struck in the Elbistan district, about 80km from Gaziantep. Hundreds of buildings collapsed, killing or injuring residents. It is estimated that nearly 26 million people across the region have been affected by the disaster, many of whom have lost everything. President Erdogan has pledged to have 200,000 homes rebuilt in the coming months.
Immediately, there were many initiatives on all parts of Turkey to help the victims and, at the international level, non-governmental organisations were mobilised to intervene urgently to help the Turkish people.
Our teams at CHIMIREC Avrasya
The CHIMIREC Group has been operating in Turkey since 2007. After several years of waste management activities in Izmit, our Turkish subsidiary moved to Gebze, located 25 km from Istanbul. Because of its geographical location, the site was spared the earthquake. However, some of our fifty employees had family members living in the earthquake area. Fortunately, they are safe, but most of them are completely helpless. The management of the CHIMIREC Group is listening to its local teams to provide them with the support and assistance they may need in this dramatic context.
Our donation to Kizilay, the humanitarian agency of the Turkish Red Crescent
Jean Fixot, President of the CHIMIREC Group, also expressed his support for all the Turkish people in the ordeal they are currently experiencing. A donation was made to the Turkish Red Crescent, which is collecting funds to help the people affected by the earthquake. It is the largest humanitarian organisation in Turkey and part of the International Red Cross and Red Crescent Movement (IFRC).
THE FRENCH RED CROSS
Actions in key figures *
500 tonnes of equipment, worth €2.1 million, were transported to the area in humanitarian aid convoys.300 tentes familiales, 300 kits d'isolation, 7 500 bâches, 1 000 lampes solaires ;
300 family tents, 300 insulation kits, 7,500 tarpaulins, 1,000 solar lamps.3 800 kits cuisine et 10 200 jerricans de 10 litres
48,000 hygiene kits, 800 sleeping bags.
3,800 kitchen kits and 10,200 10-litre jerry cans.
* in 03/03/2023 (source).
Published : 2023-03-16