CHIMIREC AVRASYA - Our Turkish subsidiary has the wind in its sails!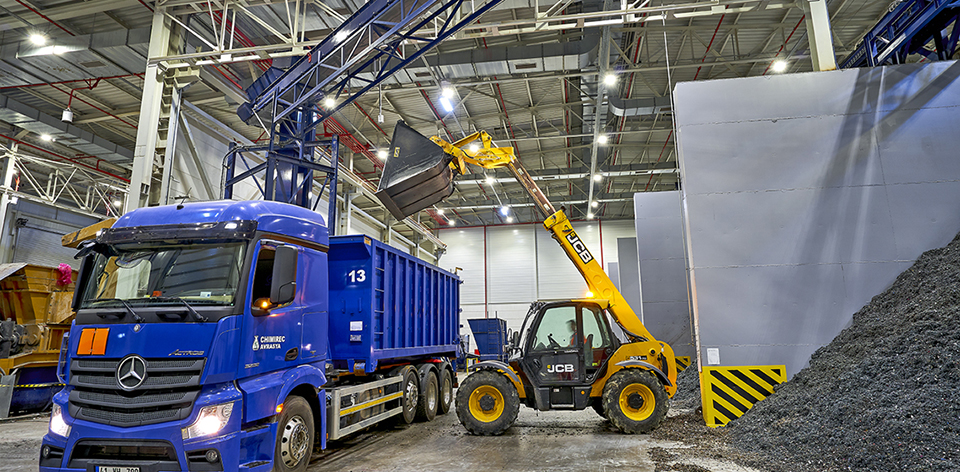 Despite the pandemic, the year 2020 was fruitful for our Turkish subsidiary. Our business expertise combined with the values defended by the CHIMIREC Group have convinced new customers to entrust us with the management of their waste.
From Cargill to Mercedes Benz to L'Oréal, several companies of various origins and sizes, and from different sectors of activity, such as industrial and automotive, have entrusted our subsidiary CHIMIREC AVRASYA with the treatment and recovery of their waste.
Energy Substitution Fuel (ESF): our response to local needs
In Turkey, the cement sector is highly developed and is in search of productivity and energy savings thanks to quality substitute products. Located in Gebze, our Energy Substitution Fuel (ESF) production line, using waste collected from our customers, has been able to meet the high-quality requirements of cement manufacturers.
Invest to manage more
With nearly ten cement plants for potential customers, and with the aim of honouring a strongly growing demand, the CHIMIREC AVRASYA team has invested in new production tools. In the fuel preparation phase, the acquisition of a second electric crane makes it possible to continuously supply the three shredders present on the site of our Turkish subsidiary. In addition, a 20 T/h mixer was added to the manufacturing process to integrate carefully selected sludge into the existing ESFs.
Target for 2021!
Limiting inventory, increasing production capacity and productivity are objectives pursued by the teams of Erkhan Kizilci, Director of CHIMIREC AVRASYA.
More about CHIMIREC AVRASYA
• Location: Gebze (KOACELI)
• Acquisition date: 2007
• Number of employees: 50
• Type of activities: Hazardous and non-hazardous waste collection - ESF production -Transit Temporary storage - Plastic and aerosols recycling - Oil filters recycling
• Waste managed: 35,000 T/year
• Contact: www.chimirec.com.tr / info@chimirec.com.tr
Published : 2021-01-14