CHIMIREC MAROC - a promising start!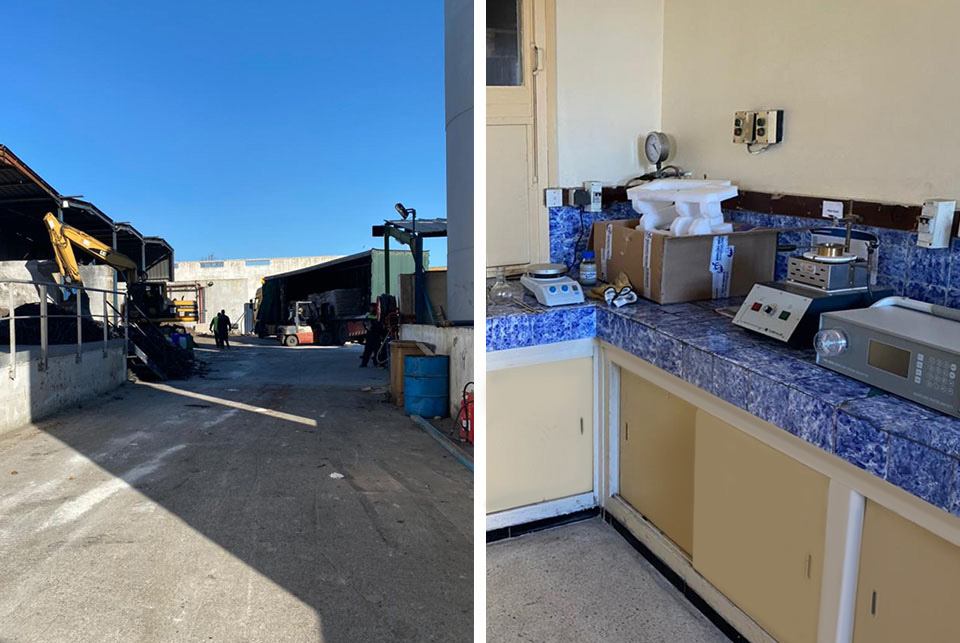 Recently established in Kénitra, it is with caution that our young Moroccan subsidiary is following in the footsteps of its big sisters, CHIMIREC Javené in France and CHIMIREC Avrasya in Turkey, which have long specialised in the production of substitute energy fuel.
Since January 2020, our small Energy Substitution Fuel (ESF) preparation unit has moved to a new site authorised for the collection, consolidation and pre-treatment of hazardous waste. In the heart of the industrial zone of Kénitra, it is ideally located geographically one hour's drive from Rabat, and two hours from Casablanca or Tangier.

Supportive environmental legislation
Despite the difficulties generated by covid 19, our subsidiary benefited, for its start-up year, from a favourable legislative context. Indeed, the Moroccan State has implemented the most stringent environmental regulations in the Maghreb. Our waste management activities and the values defended by the CHIMIREC Group have therefore quite naturally found their place in this country.
The faculty of Rabat, the port of Casablanca, Techno Gaz and also French companies such as PSA, Valeo, etc. have found at CHIMIREC MAROC all the guarantees of a regulatory and secure treatment.

Consolidation and development objective
Relying on the one hand on their shareholder-partner-manager Mohammed Atsaid, CHIMIREC MAROC's teams also benefit from the experience acquired within the Group. Specialists who lend them a hand in developing new partnerships and implementing the Group's standards of requirements.
With balanced results from the first year, CHIMIREC MAROC is counting on the consolidation of its assets and 20% growth for 2021. For this ambitious objective, our subsidiary is planning to extend its area of activity on adjacent land and to make technical progress with the development of laboratory processes, optimisation of safety monitoring, the installation of a new excavator, etc.

In conclusion: the objective is ambitious but realistic, and the team committed!
More about CHIMIREC MAROC
Location: Kénitra
Acquisition date: 2018
Number of employees: 8
Type of activities: collection and treatment of hazardous and non-hazardous industrial waste
Waste managed: 1,600 T/year 
Contact : contact@chimirecmaroc.com
Published : 2021-02-16