CHIMIREC POLANDA strategic development in a booming market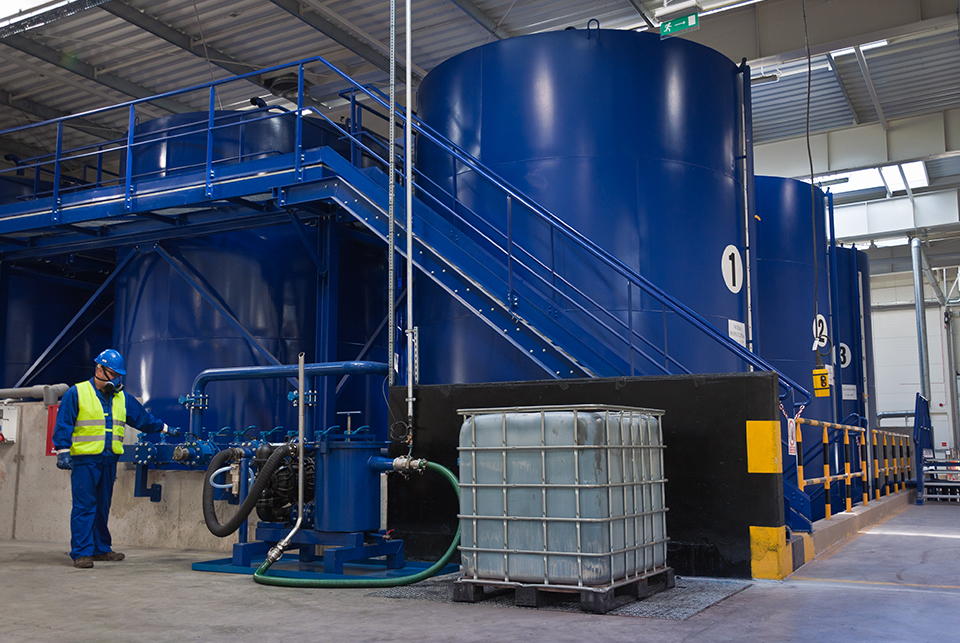 Established in Poland since 2004, the CHIMIREC Group has two sites in Warsaw and Lódz. CHIMIREC Poland specialises in the management of waste from all industrial sectors (automotive, pharmaceuticals, cosmetics, chemicals, construction, etc.) and up until now has been collecting, transporting, and preparing hazardous and non-hazardous waste for recovery or disposal.
A favourable legislative context and demands to be met
Despite the neighbouring war in Ukraine, the Polish socio-economic situation remains relatively stable even though inflation is also very present there (+100% on the price of energy).
Initiated a few years ago, the legislation on waste management is strengthening its regulations. Waste producing companies and waste management companies are required to change their processes. The latter, which are still few in Poland, are facing growing demand and increased requirements.
With its long-standing technical expertise, its ethics of compliance with regulations and its values of transparency, CHIMIREC Poland has all the assets to meet the expectations of the Polish market.
At the same time, Poland is seeking alternative energies to emancipate itself from its heavy dependence on coal, an energy with a heavy carbon footprint. The CHIMIREC Group's know-how in the production of Energy Substitution Fuel (ESF) has been proven in France, Turkey,  and Morocco. At present, few structures are in place in Poland to produce ESF of sufficient quality and quantity.
A two-stage strategy
It is in this very favourable context that Maciej Gajewski took up the position of director of CHIMIREC Poland at the beginning of May 2022 and has set up a new commercial strategy in line with the current Polish challenges in the field of waste management and, more particularly, waste treatment.
In a first step, with the CHIMIREC Group's purchasing department as a backup, CHIMIREC Poland began to look for treatment channels outside Poland, where there is a very strong competitive climate as well as a lack of supply. Partnerships are being negotiated with outlets in Belgium and Germany. From 2023, once the transfer authorisations have been obtained, CHIMIREC Poland will be able to broaden its commercial offer by proposing waste treatment solutions to its customers without fearing competition, which is often integrated.
In a second step, our Polish subsidiary will be able to produce energy substitute fuel (ESF) at its new site being set up in Silesia. With a planned opening in 2024, it will be able to manufacture 25,000 tonnes of ESF per year, and eventually 50,000 tonnes.

In conclusion, CHIMIREC Poland's development prospects are more than promising ! 
CHIMIREC POLAND
2004 : date of implementation.
2 collection site : Warsaw and Lódz.
1 treatment site planned (2024) in Silesia.
47 employees.
Activities in 2022 : collection of non-hazardous waste, transit and temporary storage, waste processing. 11,000 T/year of waste managed.
Published : 2022-11-24