International export of waste: strengthened regulations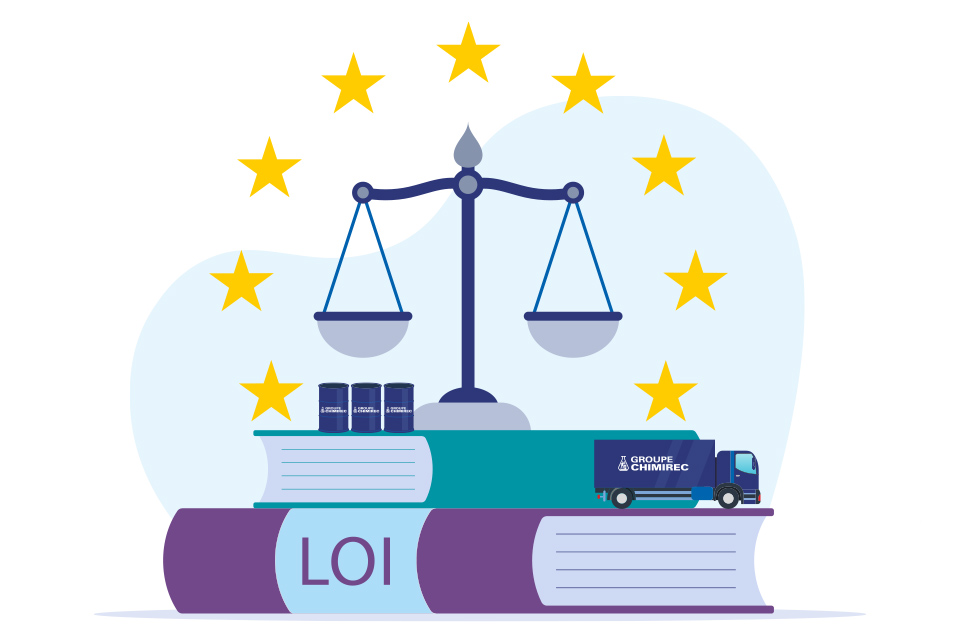 The objective is clear and global: we must preserve the environment and human health. To meet this objective, the regulations on waste management, transport, and circulation have been constantly evolving over the last few decades, becoming more and more restrictive in the interest of all.
The Basel Convention, signed in 1989, had already restricted the movement of hazardous waste between countries. However, their export was not prohibited, only a notification was required. In 1995, an amendment was introduced to ban the export of hazardous waste to limit marine pollution among other issues. But it was not ratified until 2019.
2021, new EU regulation

From January 1, 2021, plastic waste that cannot be recycled, or is difficult to recycle, may no longer be exported to non-OECD (Organisation for Economic Co-operation and Development) countries, i.e., to less developed countries. In addition, their export to OECD countries must be subject to a "prior consent notification procedure". This approach, which already exists for some plastic waste, is now being applied to a wider range of plastic waste categories. Pure plastic, which is clean and easily recyclable, can be shipped to non-OECD countries.
Why this legislation
In 2019, the EU exported about 1.5 million tonnes of plastic waste, mainly to Turkey and Asian countries. What is at stake is the fate of this waste exported to the other side of the world. And, as we know, when waste cannot be recycled, there is every risk that it will be burned, a source of atmospheric pollution, or end up in nature, a source of pollution of eco-systems. And even if plastic waste can be recycled, the recipient countries do not always have the equipment to process it properly, in compliance with safety and environmental protection rules.
New European Commission project
In 2020, the EU exported 33 million tonnes of waste to third countries and imported 16 million tonnes of waste into the EU. And member countries ship about 70 million tonnes of waste per year within the EU.
As of November 2021, the draft presented by the European Commission would aim to better regulate waste shipments, currently governed by the 2006 regulation.
What are the objectives?
Promote circular economy within the EU, with a focus on waste shipments to EU member states. Materials from waste recovery would be fed back into the production process instead of the raw materials.
Combating illegal shipments of waste to and from the EU. To ensure better control of the movement of waste, shipments would be subject to a digitised procedure for notification of intra-EU shipments.
Strengthen controls on waste treatment. Companies wishing to export their waste to OECD and non-OECD countries should make it mandatory to ensure that the waste receiving facilities apply environmentally responsible treatment.
Le Groupe CHIMIREC s'engage pour la sauvegarde de l'environnement :
As a specialist in the collection, sorting, and treatment of hazardous industrial waste, the CHIMIREC Group has been committed since its creation, both nationally and internationally, to virtuous management of waste by promoting its recovery, in compliance with the legislation in force.
Published : 2022-03-03