Automotive waste management: a growing businessAutomotive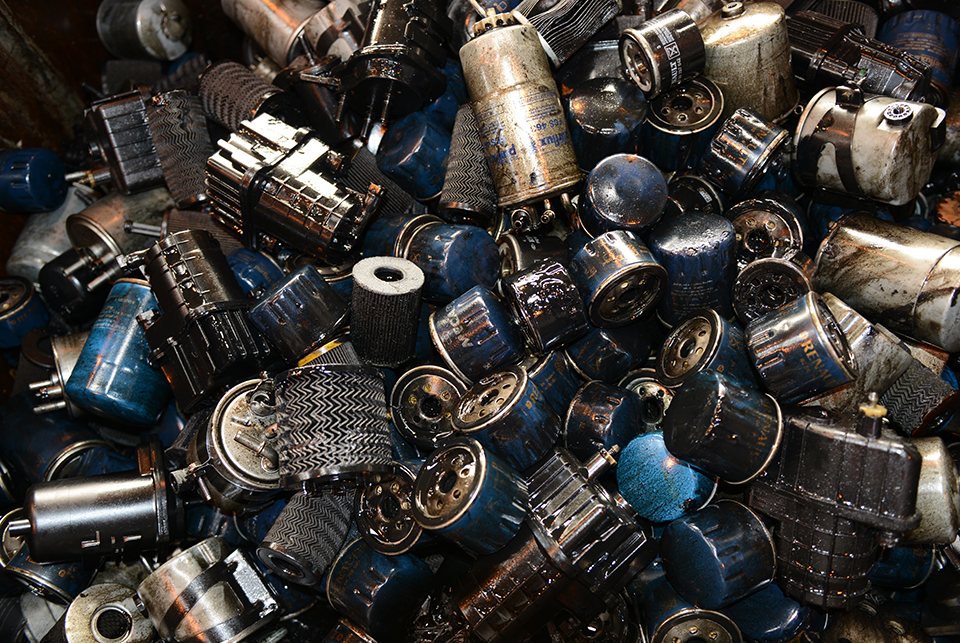 The CHIMIREC Group is experiencing noteworthy growth in its automotive waste management activities both at the national and international levels. This is a promising sign for environmental conservation efforts!
To reduce CO2 emissions, the European Union has voted to stop the commercialization of new vehicles with internal combustion engines by 2035. However, for the time being, the current car market exists and generates a large amount of waste, both hazardous and non-hazardous. In France, the collection and treatment of this waste has been subject to strict regulations for several decades. In other countries, where awareness of environmental issues is more recent, virtuous waste management practices and valorisation processes are being structured, based on recent regulations that are becoming increasingly stringent.
The historical expertise of the CHIMIREC Group 
Since its creation in 1958, CHIMIREC has been collecting used oils from automotive professionals. Over time, the Group has expanded its collection services to include various hazardous and non-hazardous waste, particularly those produced by mechanical workshops. Today, CHIMIREC is recognized as one of the leading experts in automotive waste management across all of France.
Beyond collection, the CHIMIREC Group has developed several valorisation channels:
The recovery of clear oils.
The recovery of coolants.
The energy recovery and material recovery of oil filters.

The implementation and development of these recovery processes are part of the sustainable development approach undertaken by the CHIMIREC Group for many years. "Transforming the collected waste into a new resource" is the company's permanent objective.
In CHIMIREC subsidiaries established in Poland, Canada, and Morocco, the activity of managing automotive waste has developed according to the local context. But always in compliance with the fundamental values defended by the Group, such as the safety of people and installations and waste traceability.
The advent and/or strengthening of environmental protection measures, particularly in Morocco and Poland, have allowed the subsidiaries to position themselves as a privileged partner in the eyes of automotive professionals who are concerned with quality and transparency requirements.
At CHIMIREC Poland, which was already collecting waste from car garages, the flow of activities is set to increase following the signing of national contracts with stakeholders in the automotive sector.
At CHIMIREC Morocco, garage waste is used in the manufacturing process of energy substitution fuel (ESF), when it is suitable for this type of recovery. For example, car seat foams can be used as an absorbent necessary in the production of ESF.
At CHIMIREC Canada, the implementation of a hydrocarbon recycling process is on the agenda. This project illustrates the Group's desire to meet the needs of the Canadian market in the automotive waste management sector.
Published : 2023-02-16