The CHIMIREC Group is moving in 2022 !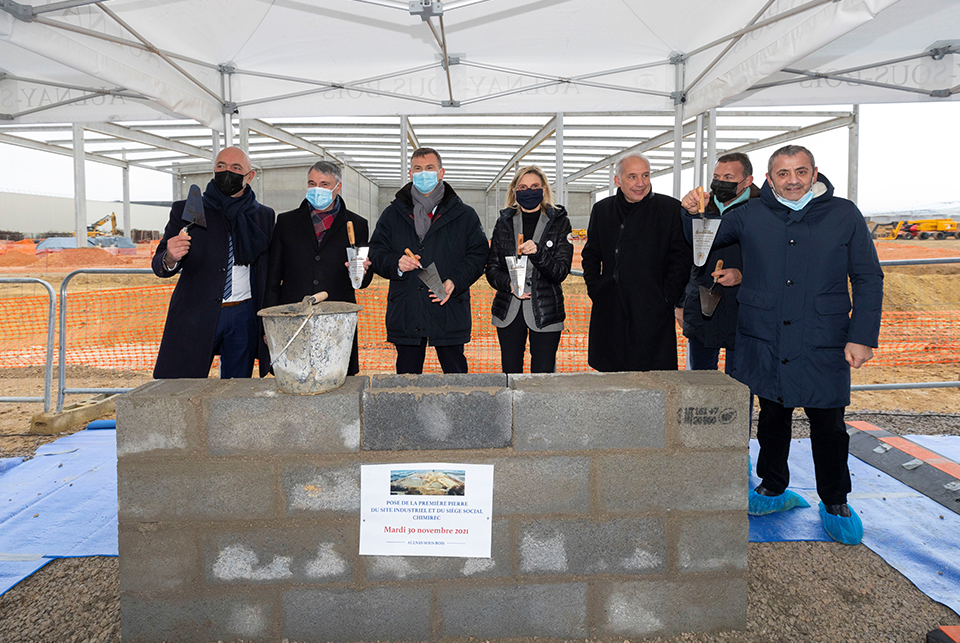 In 2022, the CHIMIREC Group will leave its historic site in Dugny in Seine-Saint-Denis (93) to move to Aulnay-sous-Bois, on the rehabilitated grounds of the former PSA plant. Less than 10 km away, this move marks a decisive step, heralding a new phase of development for the Group.
Established in Dugny since 19833, the CHIMIREC Group has been required to make way for the construction of the media village planned for the Paris 2024 Olympic Games. From this constraint, the Group was able to turn it into a real opportunity. "In 1983, my father and I arrived with six employees on rue de l'Extension in Dugny (93). Today, the 180 employees of the Dugny site and our head office are preparing to move from a 3-hectare site to a 5.7-hectare site that can accommodate up to 350 employees", explains Jean Fixot, Chairman of the CHIMIREC Group. 
Laying the foundation stone of the future buildings
On November 30, the CHIMIREC Group and the City of Aulnay-sous-Bois organised an event to lay the foundation stone for the future buildings in Val Francilia. As stated by Mrs. Agnès Pannier-Runacher, Minister Delegate to the Minister of the Economy, Finance and Recovery, in charge of Industry, the CHIMIREC site will contribute to the redevelopment of one of the largest industrial wastelands in the Ile-de-France region since the closure of the PSA factory which is located alongside Carrefour, Chronopost, the future SMI/SMR of lines 16 and 17 of the Grand Paris Express, and the future "Data Hills" Data Center. In his speech, the mayor of Aulnay-sous-Bois, Bruno Beschizza, underlined "the great pride of the city of Aulnay-sous-Bois to welcome a family business of international dimension.The CHIMIREC Group is part of a real and necessary logic of sustainable development by treating 320,000 tonnes of waste and 86,000 tonnes of used oil each year".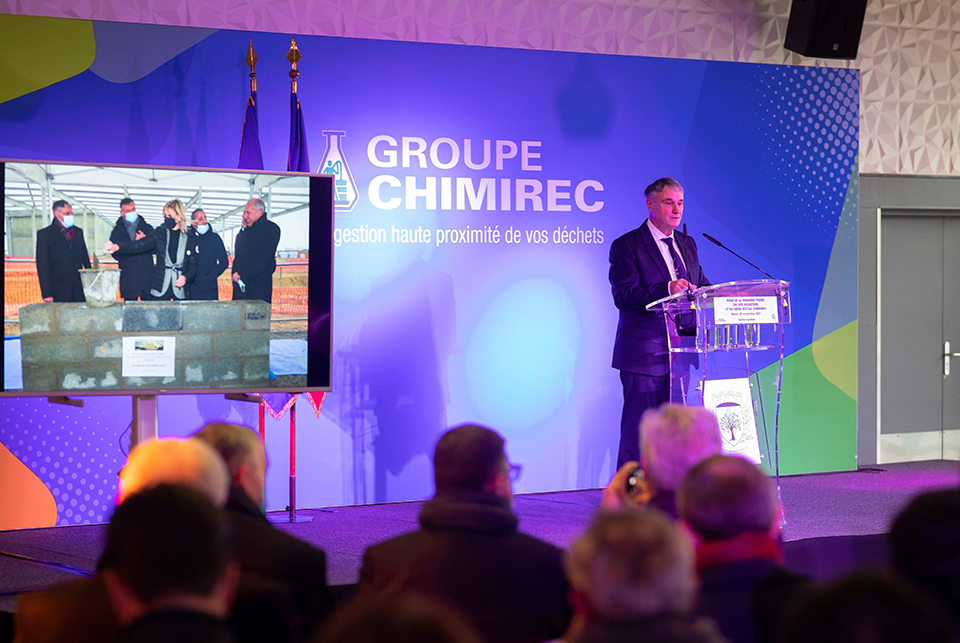 A new springboard for growth for the CHIMIREC Group 

Currently, the Dugny site, which specialises in the collection and treatment of hazardous waste, lacks space to meet the needs of companies in the Paris region. The CHIMIREC Group is investing 50 million euros to give itself the structural means to increase its business volume. "The new building in Aulnay-sous-Bois will cover 21,000 m2, i.e., two and a half times larger than the one in Dugny. It will be equipped with the latest technology and meet the latest environmental standards. This move is clearly the result of a development.And I am proud to run a company that has been involved in environmental issues since 1958", concludes Jean Fixot.
THE CHIMIREC GROUP
SOME FIGURES:
205 million euros in turnover in 2021 (+17% compared to 2020)
40,000 customers
1,300 employees
35 subsidiaries in France and opening of a 36th site in Carquefou (44)
Subsidiaries in Poland, Quebec, Turkey, Morocco, and Saudi Arabia
Published : 2021-12-16